"Since we started using the new Actionstep integration with PEXA, it's provided us pretty significant time savings per matter. It's also given us the confidence that once we have captured the correct client data in the matter, this will flow through to the PEXA workspace without us having to re-key the same information and eradicating keying error worries. We recommend any Actionstep user working on property matters gives it go, they won't be disappointed!"

Chris Collinge - Managing Director - By the Rules



Live now:
Create your PEXA Workspace from Actionstep with validation and prefilling of data from your matter

Set and maintain settlement date

Invite Subscribers

Show Workspace Summary

Open PEXA workspace in PEXA
Coming soon:
Notifications Management - read notifications within the PEXA Konekta rather than jumping out to PEXA

Invite Management - accept invites

Konekta Audit Trail

Tracks all actions performed by users within Konekta

Monitors the automation that Konekta performs on behalf of the user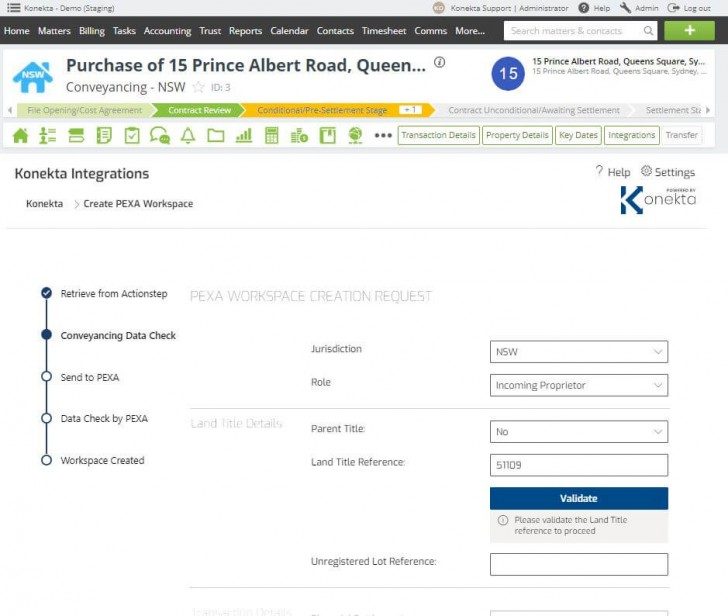 Click here

to learn in 3 steps how to turn Konekta on.